''A $38 Million Open-Air Mansion Twinkles Like A Star Over Beverly Hills.'' 
Keith Flamer, Forbes Magazine, Link to Article

Imagine winning your Golden Globe at The Beverly Hilton, hopping into your limo and that's still not the highlight of your night. The topper could be the limo driving you up the canyon for an after-party at this listed $38 million hillside Beverly Hills mansion made for a movie star—or anyone who routinely deals in seven or eight zeroes. Who wouldn't go gaga over this?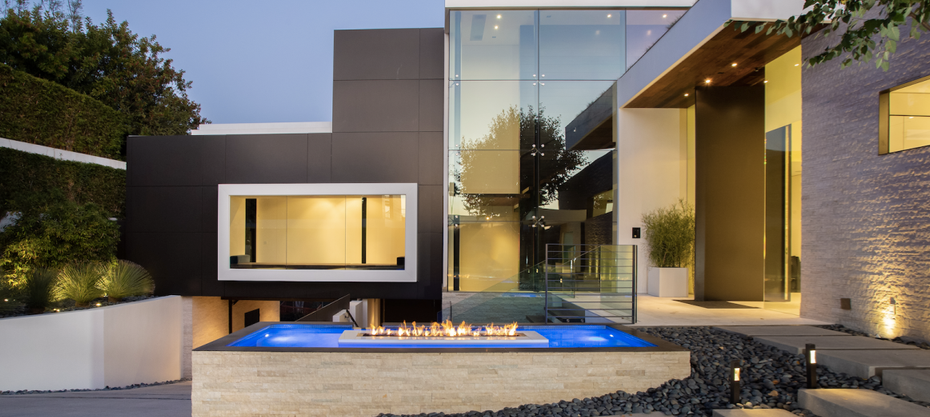 Perched atop a coveted promontory, and enveloped in disappearing glass walls and a moat infinity pool, this newly-minted estate (worthy of a trendy marketing moniker) boasts jetliner views of downtown Los Angeles, Catalina Island and the L.A. coastline.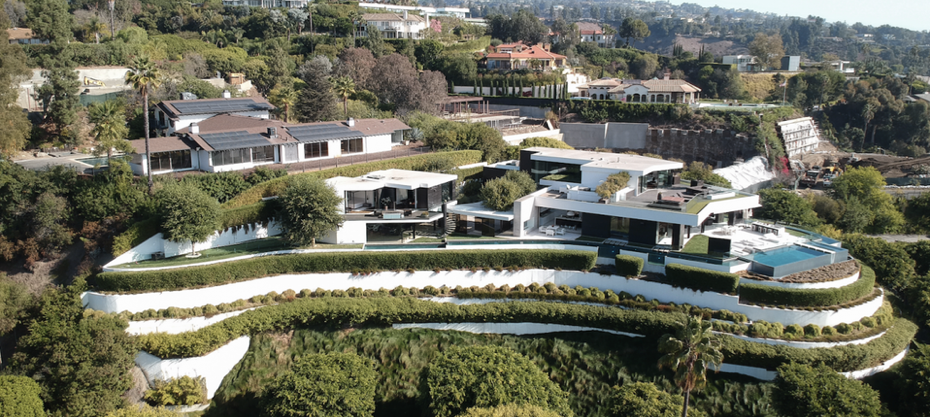 Open, spacious and primed for indoor-outdoor living, the home's infinity-edge pool (with spa) serpentines spectacularly around the estate—seamlessly framing the lush hillside in sparkling turquoise.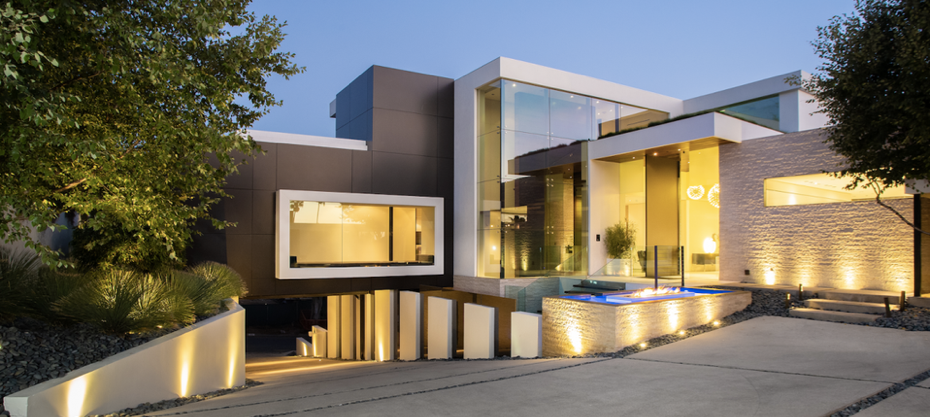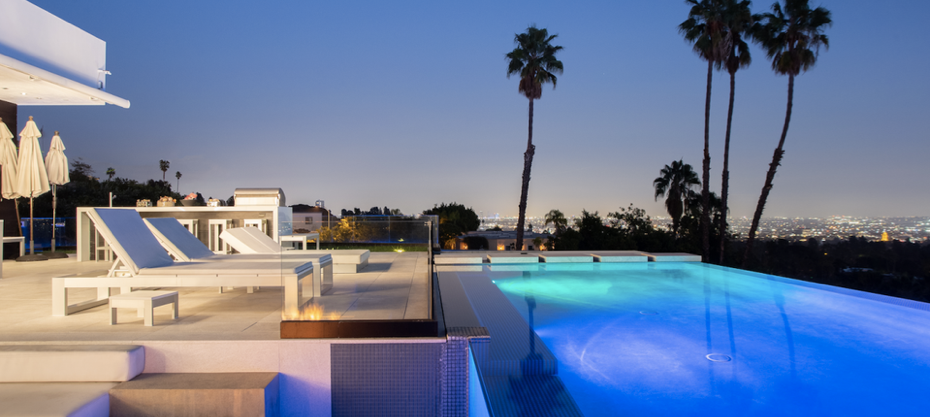 "This estate boasts a one-of-a-kind pool unlike any I've ever seen in Los Angeles," says SFJ Group's Sally Forster Jones, who has the listing. "The sweeping views and indoor-outdoor living experience is truly maximized with nearly every room and space seamlessly opening up to the outdoor areas."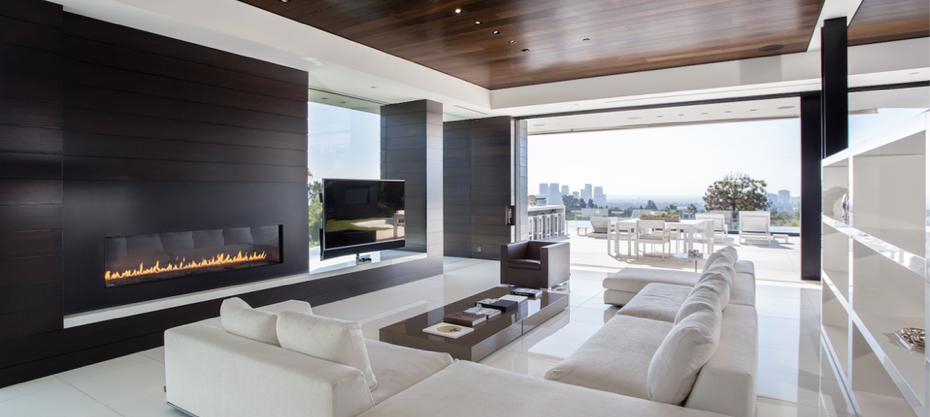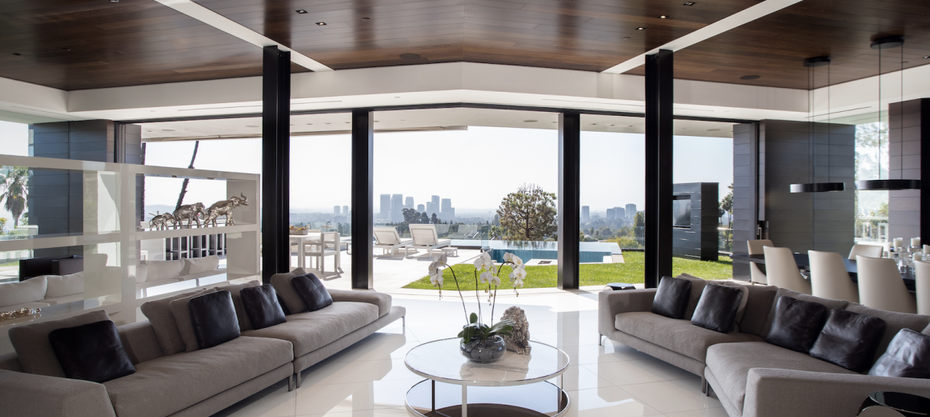 The home features disappearing glass and seamless indoor-outdoor living from nearly every room, along with double-height ceilings crafted from exotic woods.
Built by renowned architect Marc Whipple in 2014, the six-bedroom, eight bath smart home includes a movie theater, putting green, wine pegs wine cellar, a Zen garden, gym, private gated driveway, and a guest house.
The upper-level master suite (accessed via striking floating staircases) has a walk-in closet and bathroom with a deck and spa. A decadent guest room includes ensuite baths.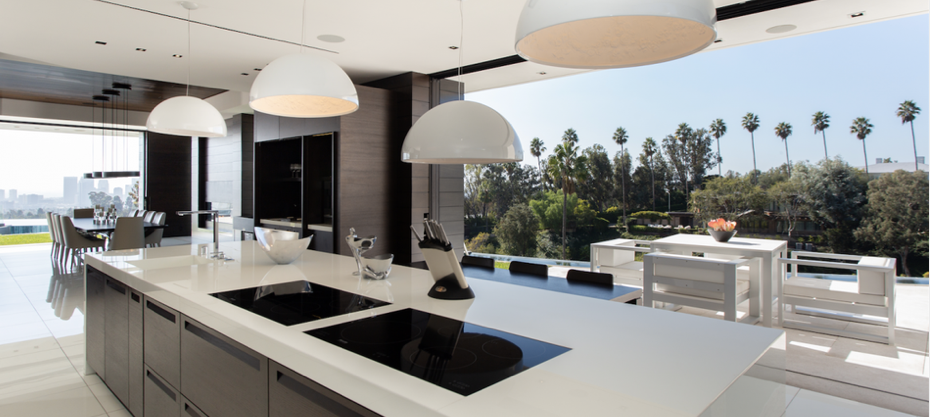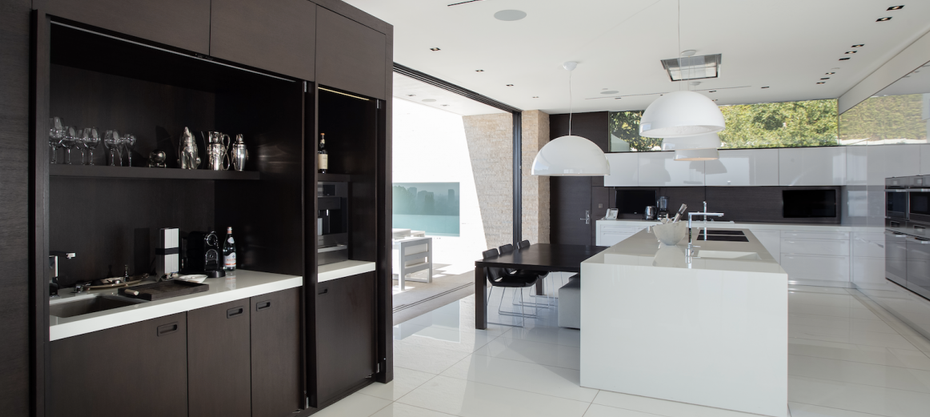 Michael Palumbo of Palumbo Design created the Zen-like interiors with dark exotic woods, white walls, polished floors, fireplaces, and orchid flowers beneath double-height ceilings. The sleek white kitchen features a large island, white polished cabinets, built-in luxury appliances, and a tall, dark and handsome bar cabinet wall with sink.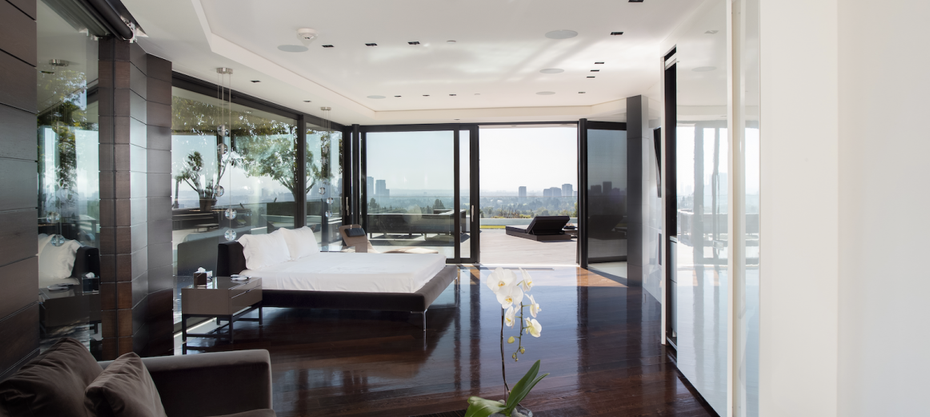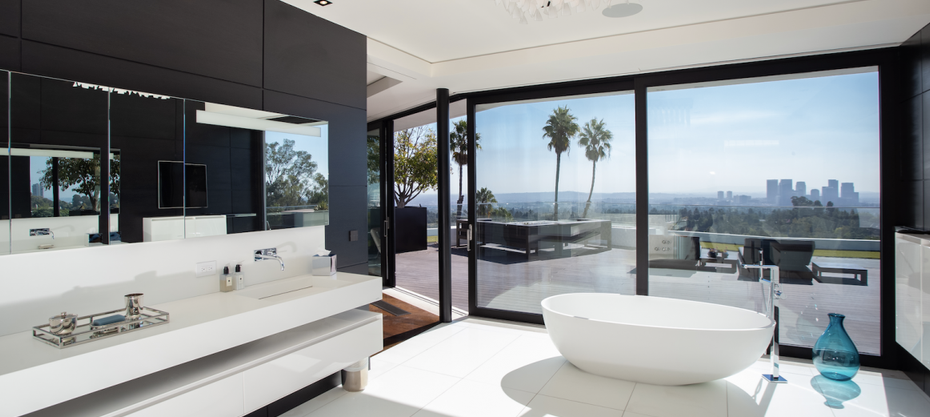 During the day, the estate welcomes warm southern California sunlight while at night the estate glows across the landscape with mesmerizing fire and water elements, and modern chandeliers. Spanning 11,200-square feet, the open Zen mansion with a verdant exterior façade is ideal for someone who enjoys entertaining, says Forster Jones.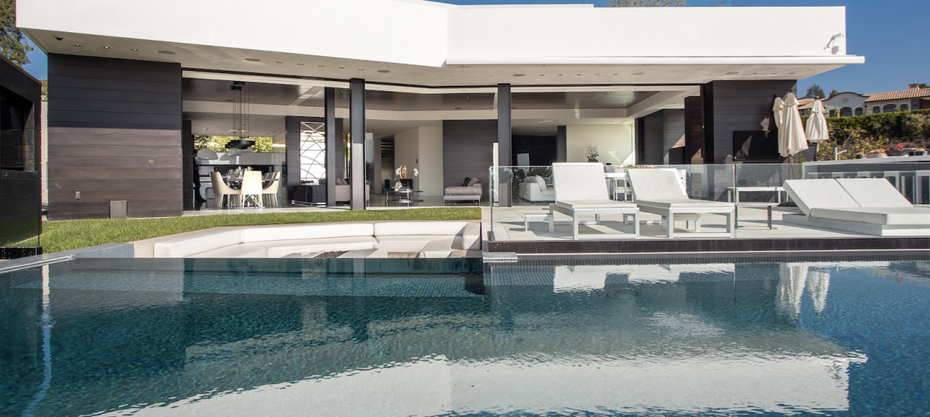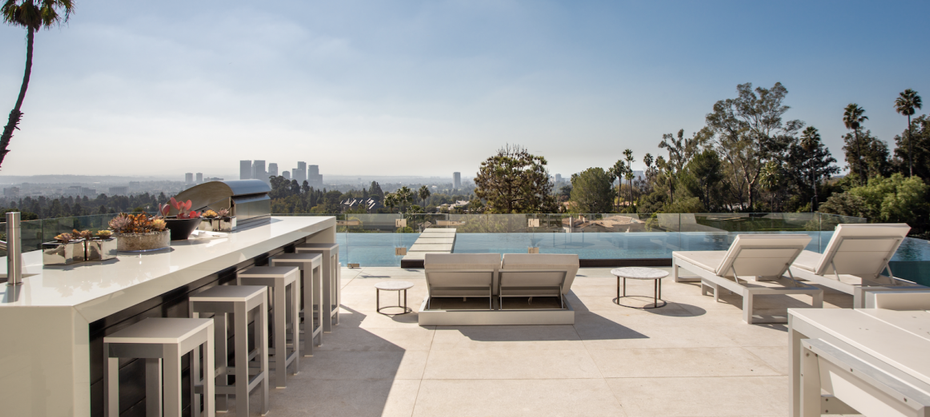 "The outdoor spaces are equipped for the most luxurious parties boasting fire pits, BBQ, sparkling main pool which effortlessly blends into the scenic views, outdoor television and more," she says. "The interior of the home is equally equipped for entertaining with a stunning modern wine pegs wine cellar and sophisticated theater."
''When a star is born in Hollywood, this is where he or she is meant to live—a magnificent perch to enjoy the fruits of fame and fortune.''
Article by Forbes Contributor, Link to Article