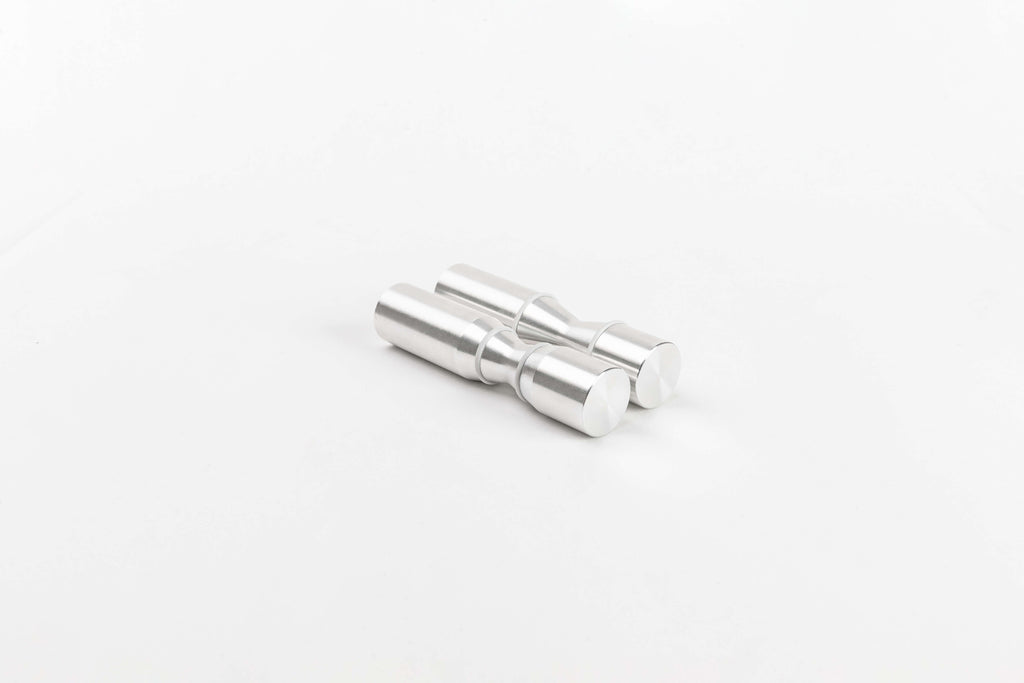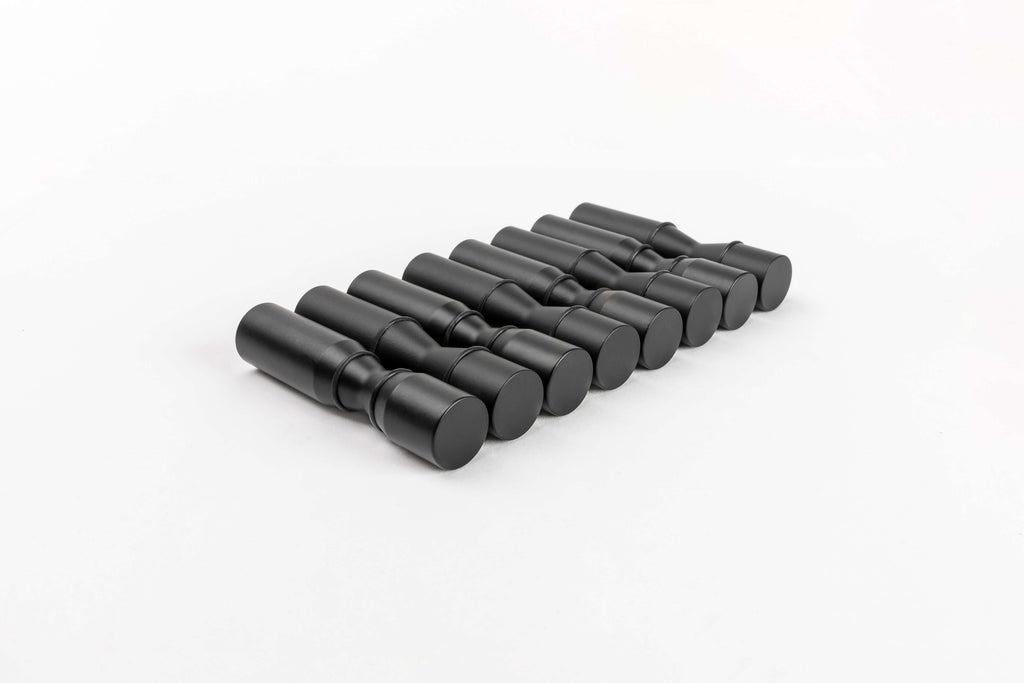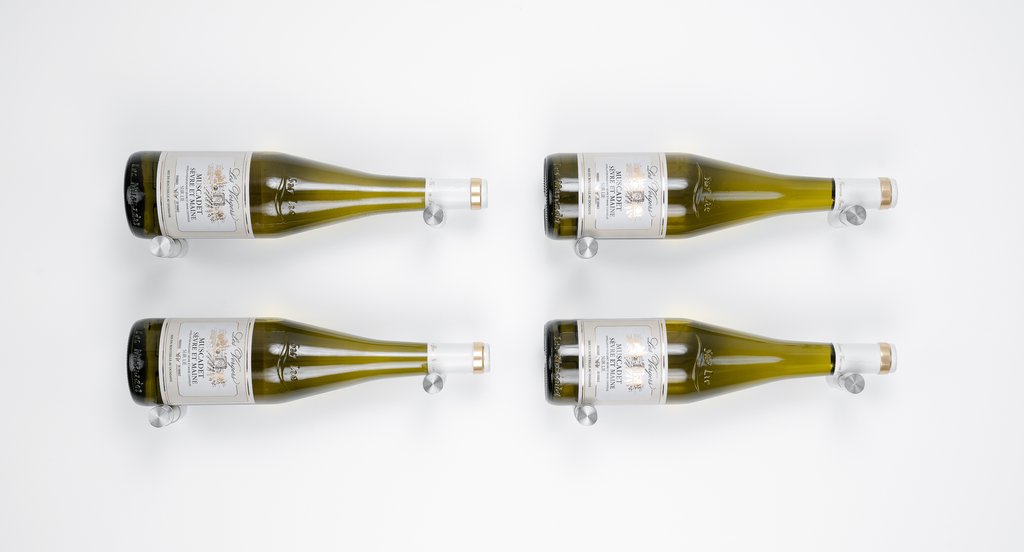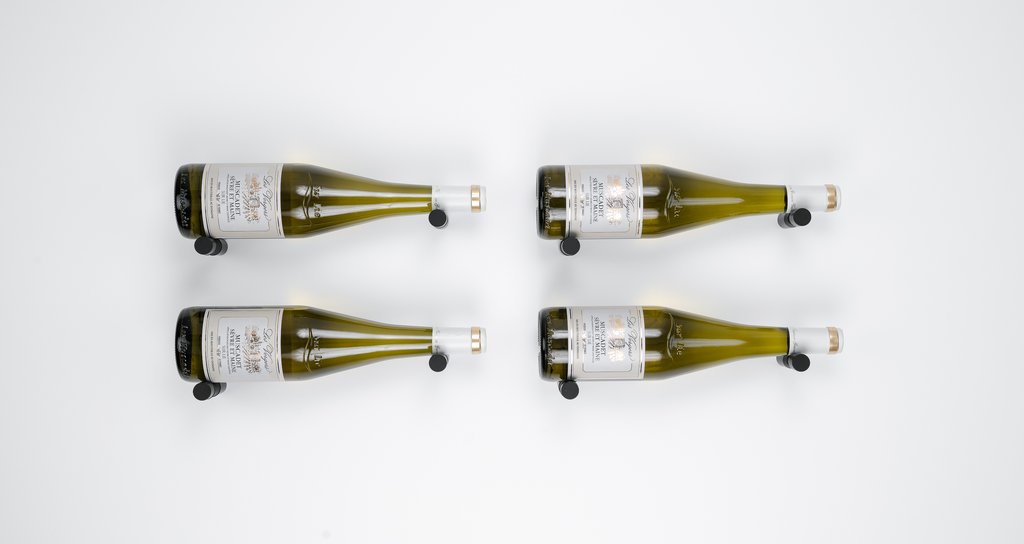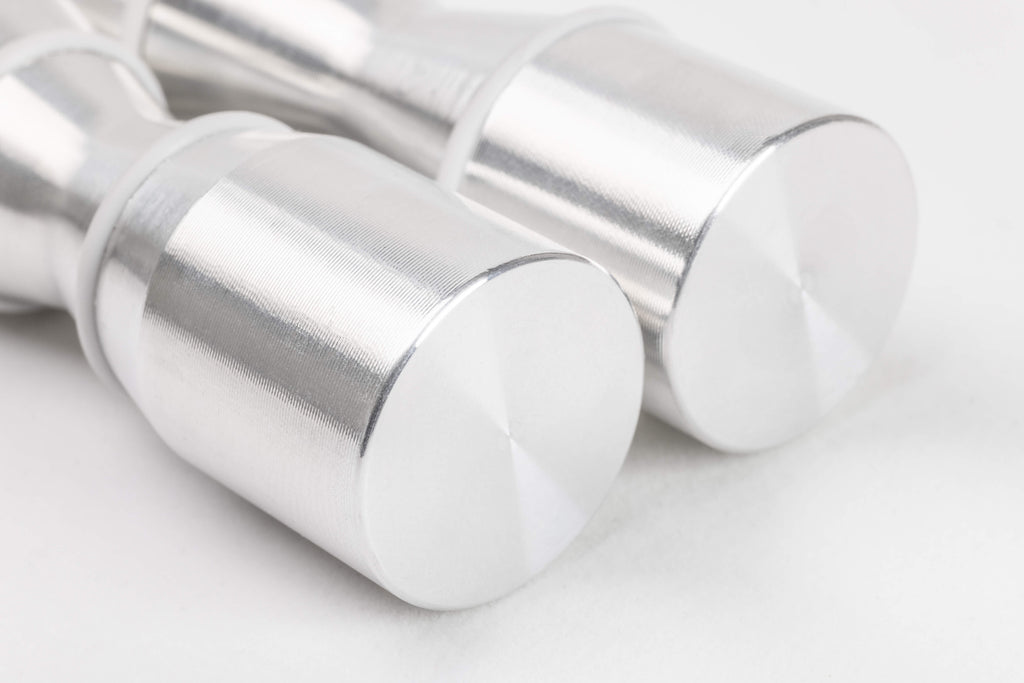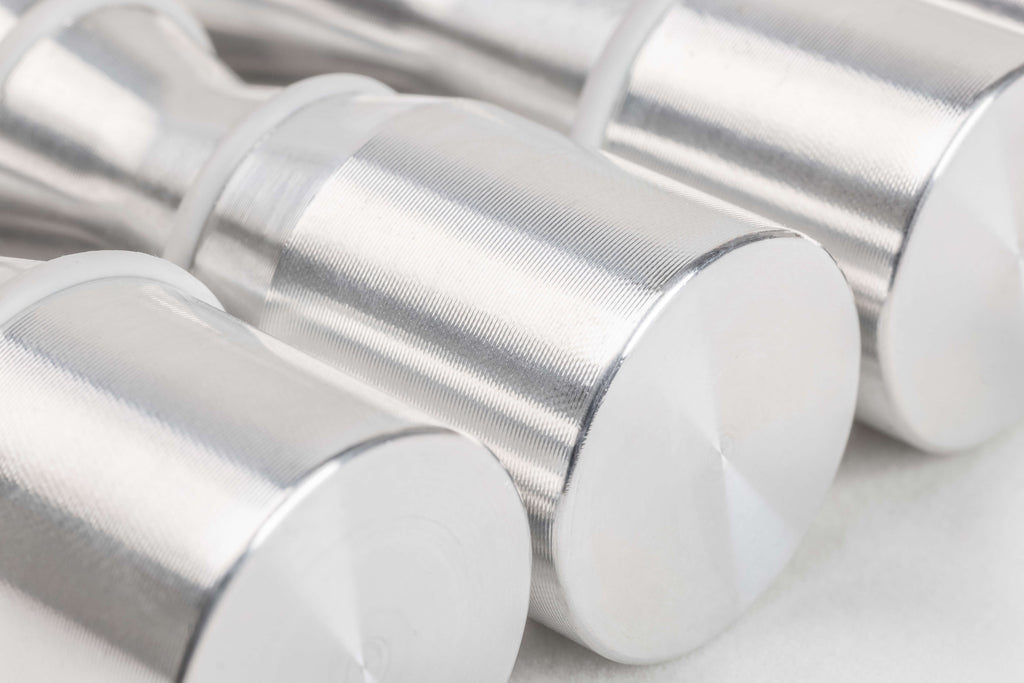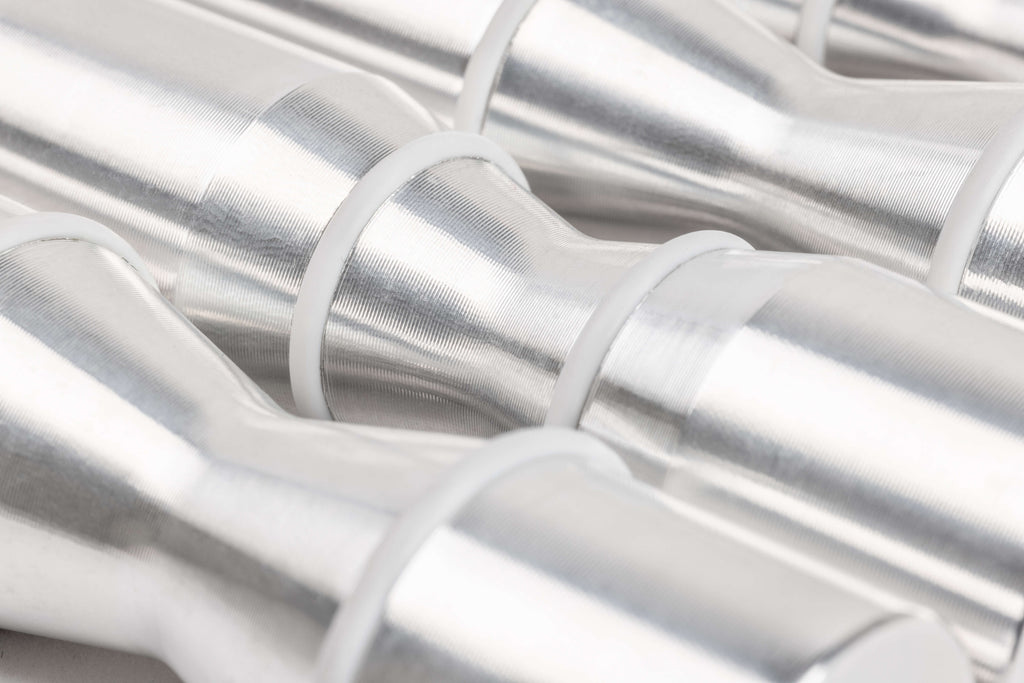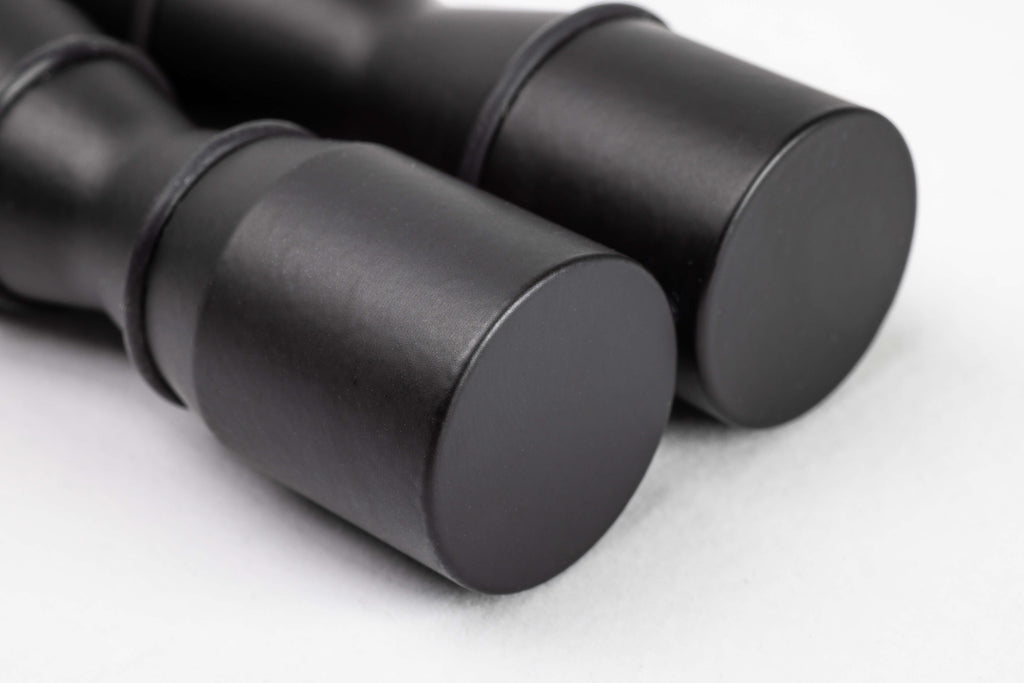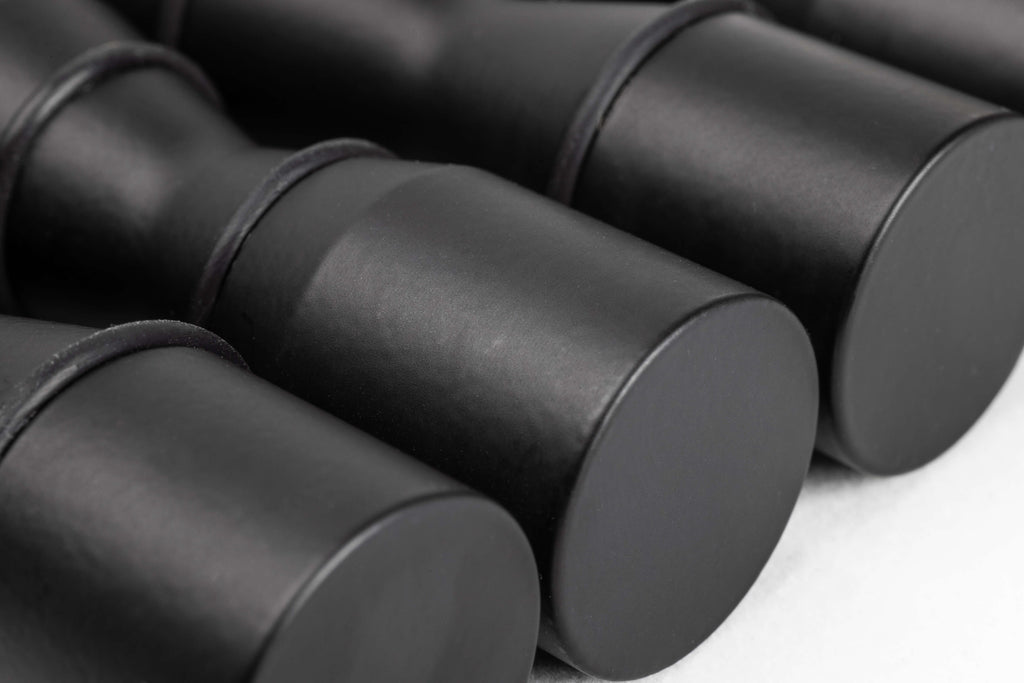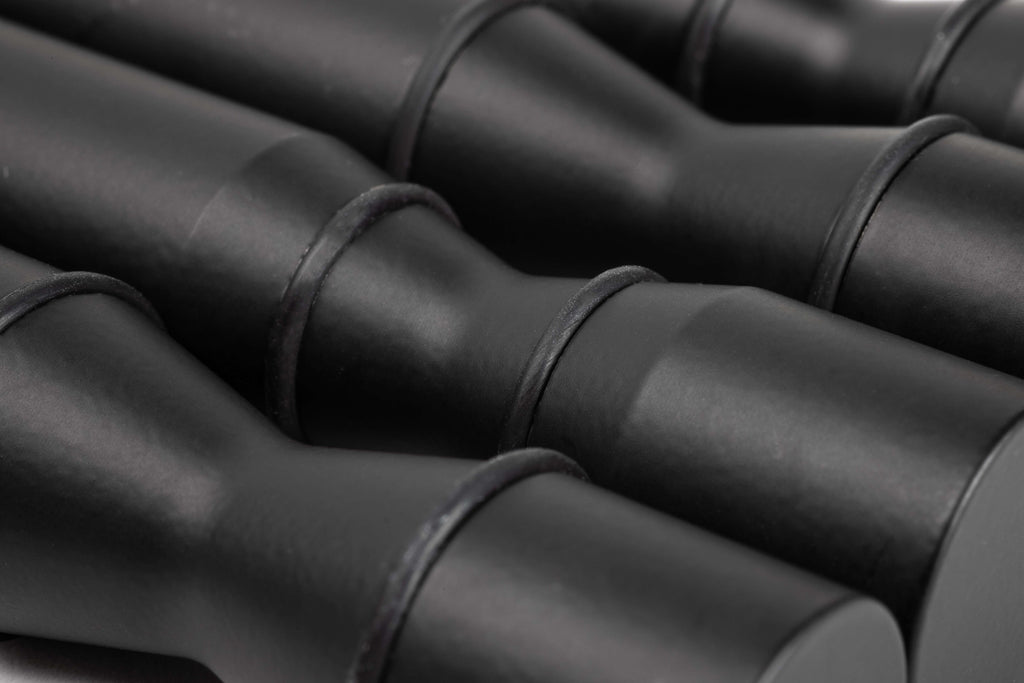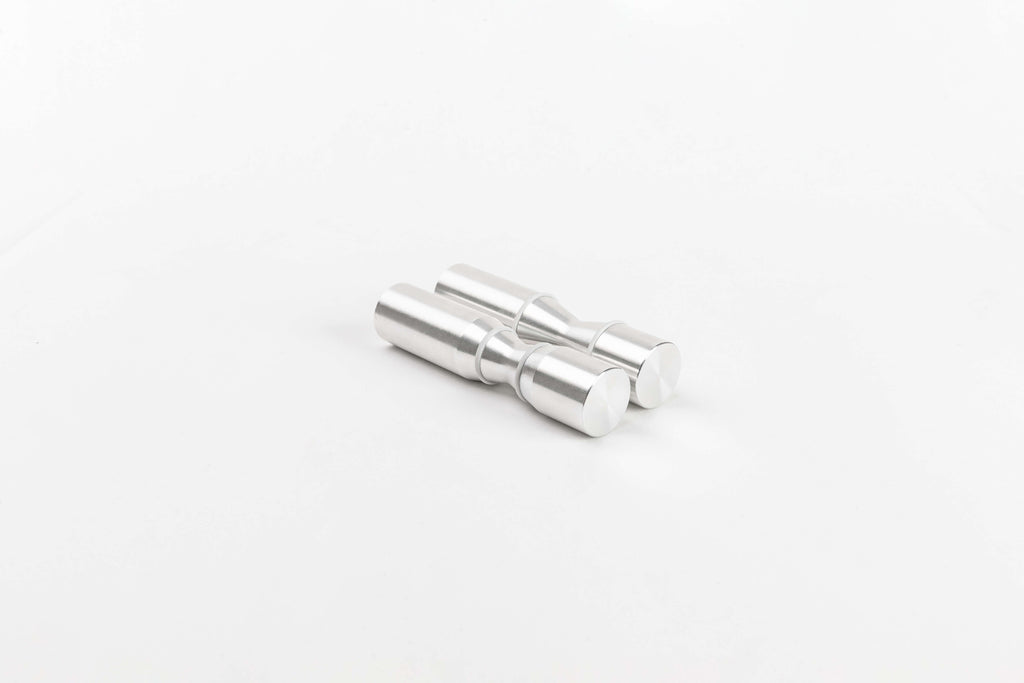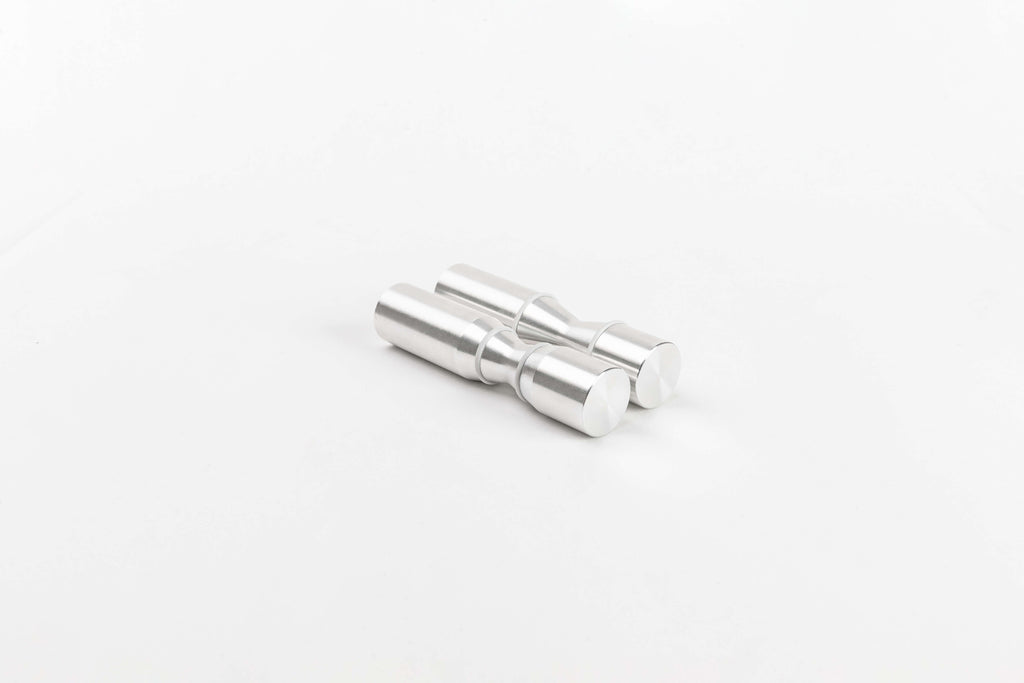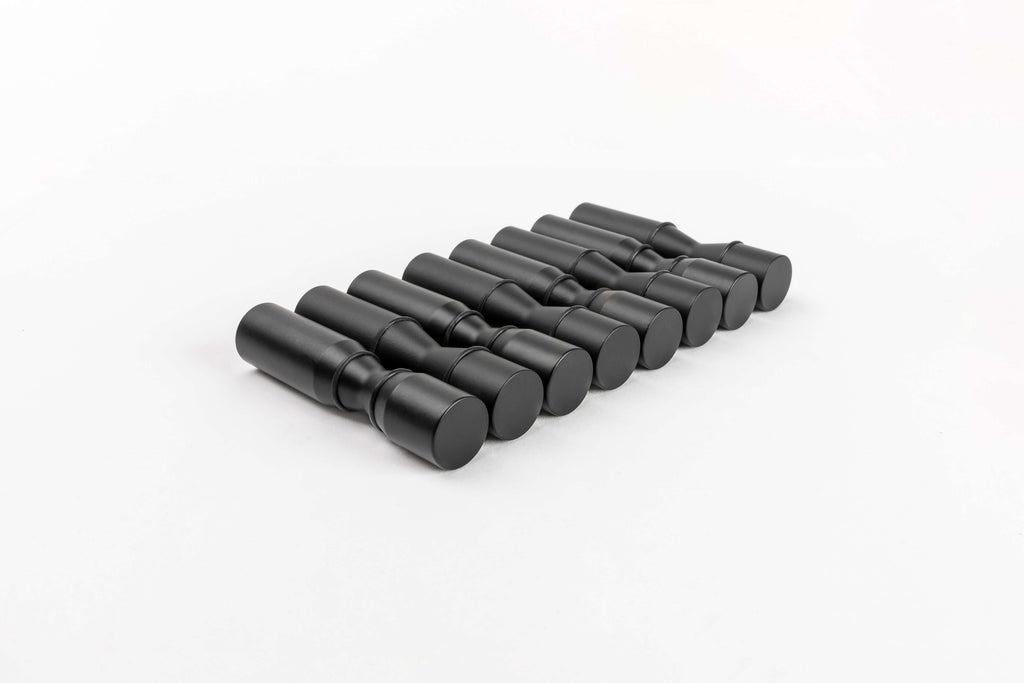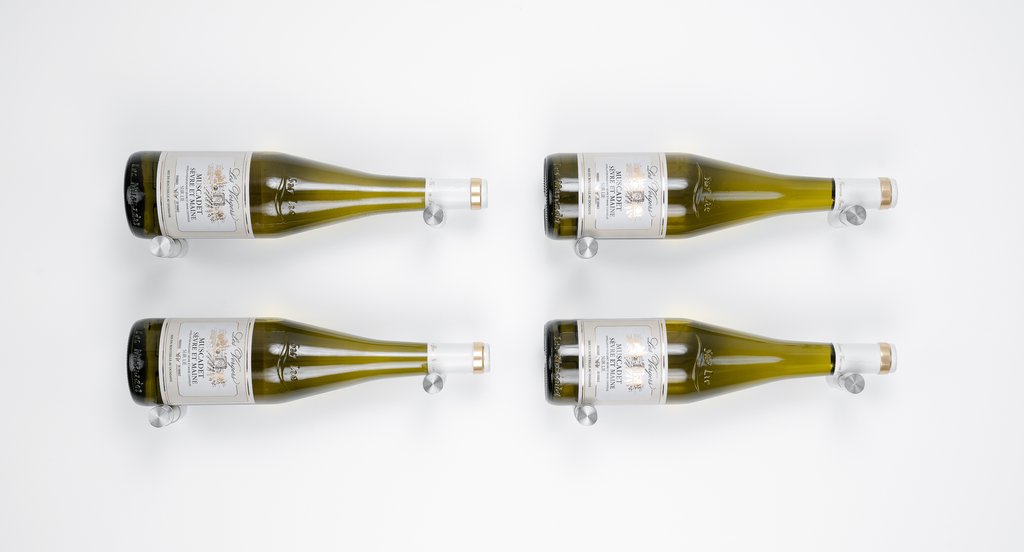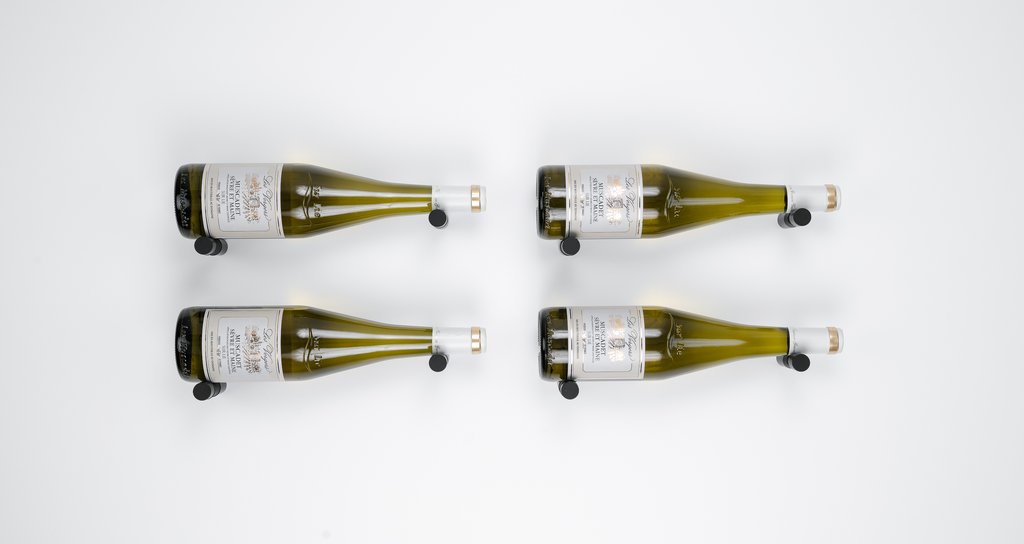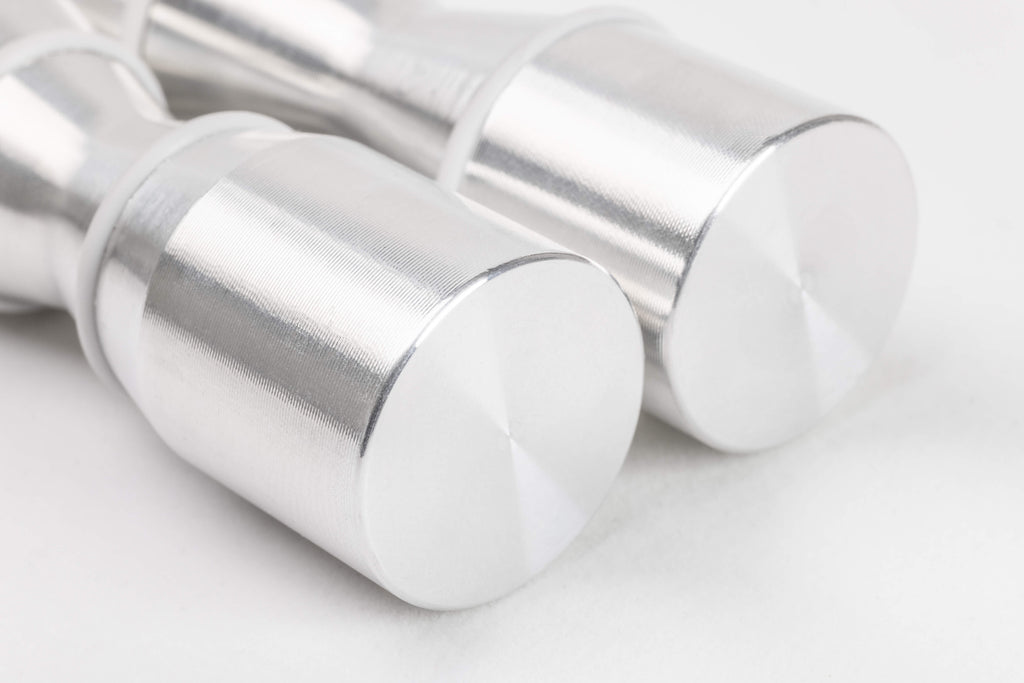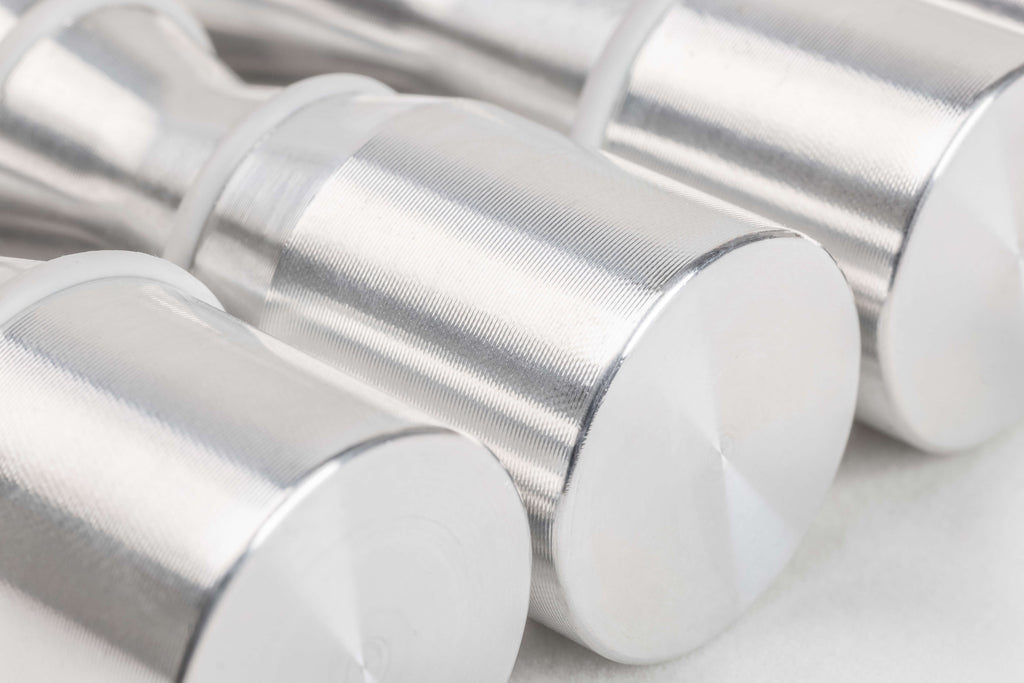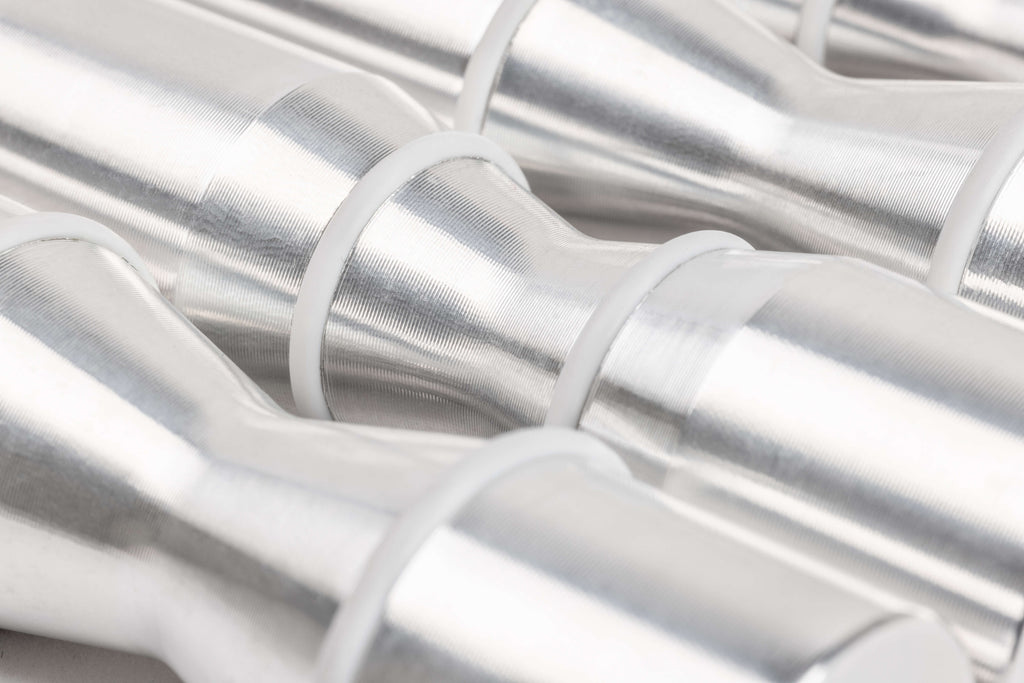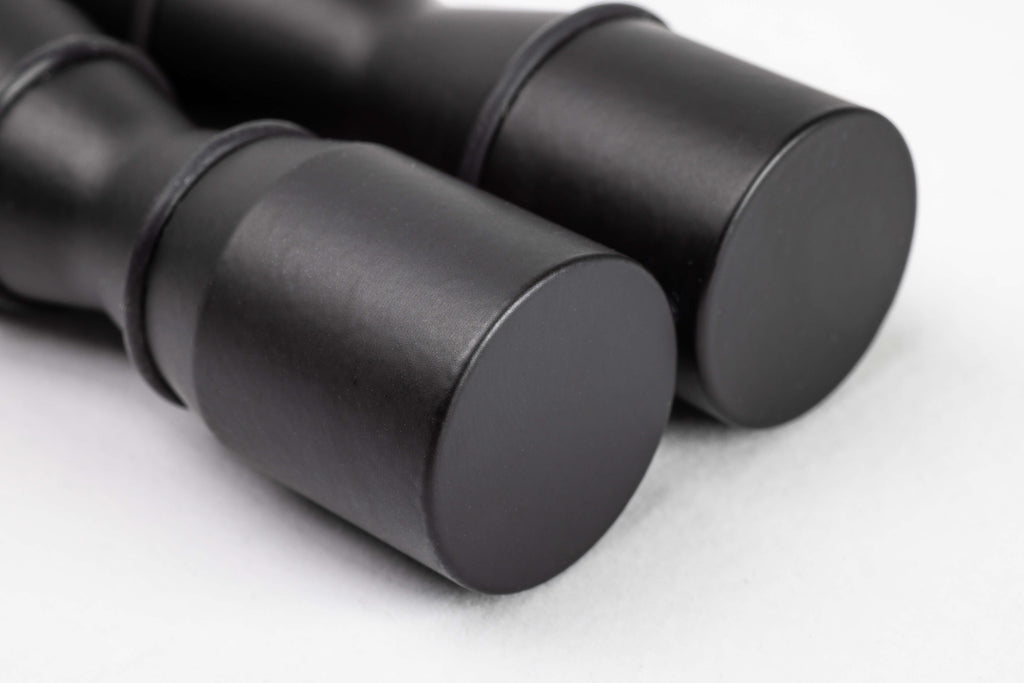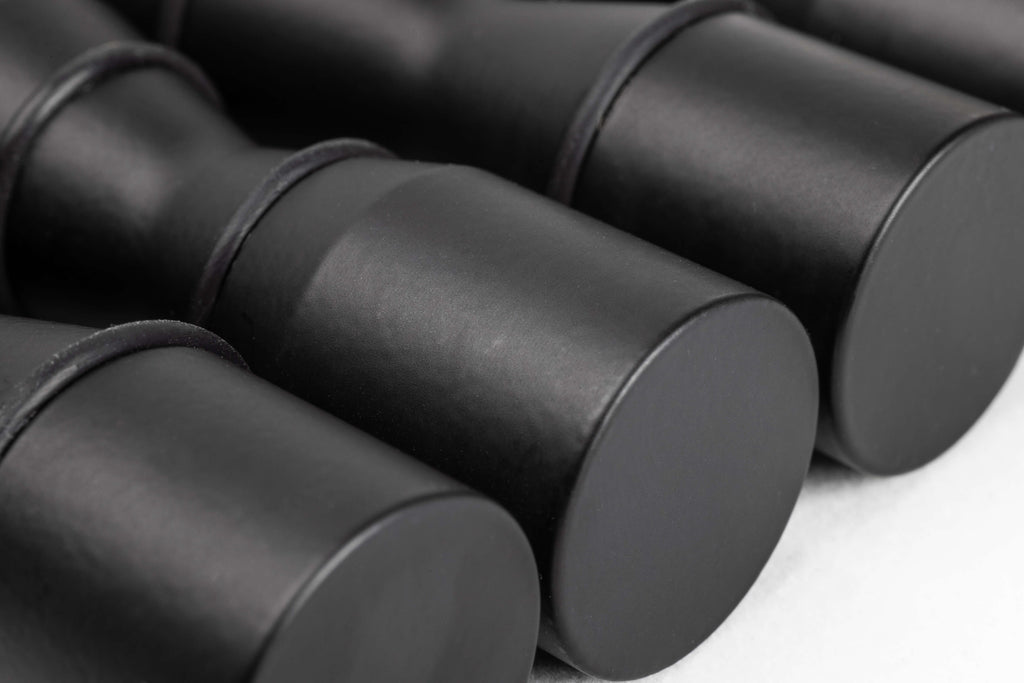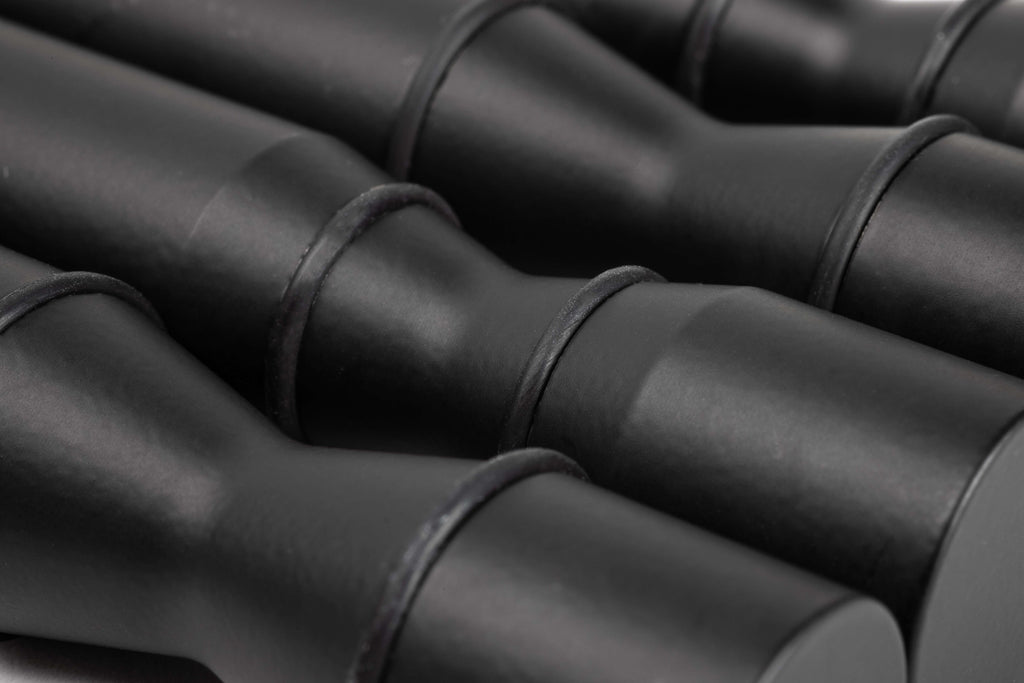 Nek Rite 1
Regular price
$ 21.50 USD
per pair
Set of 2 pegs, Connector bolts included.
Nek Rite 1 series is expressly designed to display your bottles horizontally, for when ultimate storage capacity is a secondary priority to artfully exhibiting your most prized vintages. At only 3.25" long, Nek Rite 1 is as compact as it is versatile, ideal for larger surface areas with minimal depth. Each rod comes complete with two silicone o-rings, ensuring each point of bottle contact is fully cushioned and secured. To modify capacity or to refine display's layout, the Nek Rite 1 Series can also be combined with other hardware systems, such as our XY and BETA BLOC products.
The Nek Rite series is a component-based assembly, each peg is formed from multiple grooved arms and caps connected with set screws. Each pair assembles into 2 single pegs, one peg to support the neck of each bottle and one peg to support the base of each bottle

Are you looking for even more storage? Take a look at our 2 bottles deep and 3 bottles deep Nek Rite wine pegs. They offer additional bottle storage on the same pegs. Go from cradling one bottle to a pair of pegs to 2 bottles or even 3! These larger capacity pegs provide the greatest storage capacity and still features all your prize labels simply and efficiently.
Take your wall wine storage to the next level with the Nek Rite today! To find out more about this Wine Peg, click here, to watch a video on the origins of the Nek RIte. Have questions? Not sure which Wine Peg is the right one for you? Contact us today and we will help you find the perfect solution for your wine storage. 
Connector bolts are included, size based on selection.
---
Custom
For custom cellar design and build services please contact us via email at info@winepegs.com
---